Judson College Biology Department
Outdoor Adventures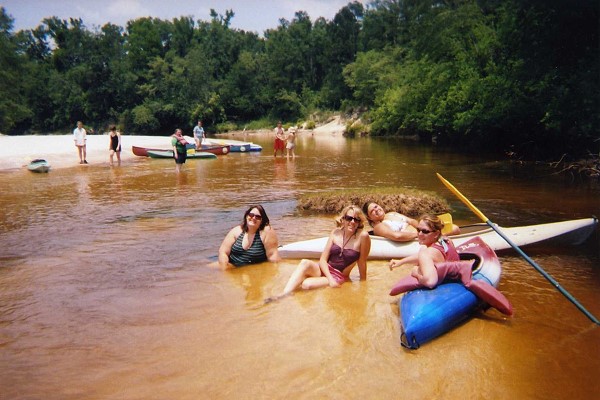 Escataba River, Mobile, AL
Dauphin Island Sea Laboratory .... Marine Biology Minor

Cahaba River National Preserve, Bibb County, AL
Applied Botany Class Field Trip
Little River Canyon, NE Alabama (2008)


Dr. Wilson's Applied Botany class made a field trip to the Little River Canyon at the invitation of Mrs. Anne Shumaker, Pres. of the Judson College Alumnae Association. Anne lives in Centre, AL, and is a driving environmental force for the Canyon and other projects. Class members (L to R): Chelsea Chamberlain and Anne Shumaker on front row: Caroline Price, Samantha Marcella, Samantha Bass, Tia McClenney and Brittney Porter on second row; Dr. Thomas Wilson and Susie Allison on top row.
Canyon hike and Orbix Hot Glass continued on next page
For more information, contact:
Dr. Thomas Wilson
wils5789@bellsouth.net